This delicious smoothie will give you a morning burst of energy or energy before you go work out! Made with fresh blueberries, oranges, grapes, Greek Yogurt, and chia seeds, you are sure to love this recipe!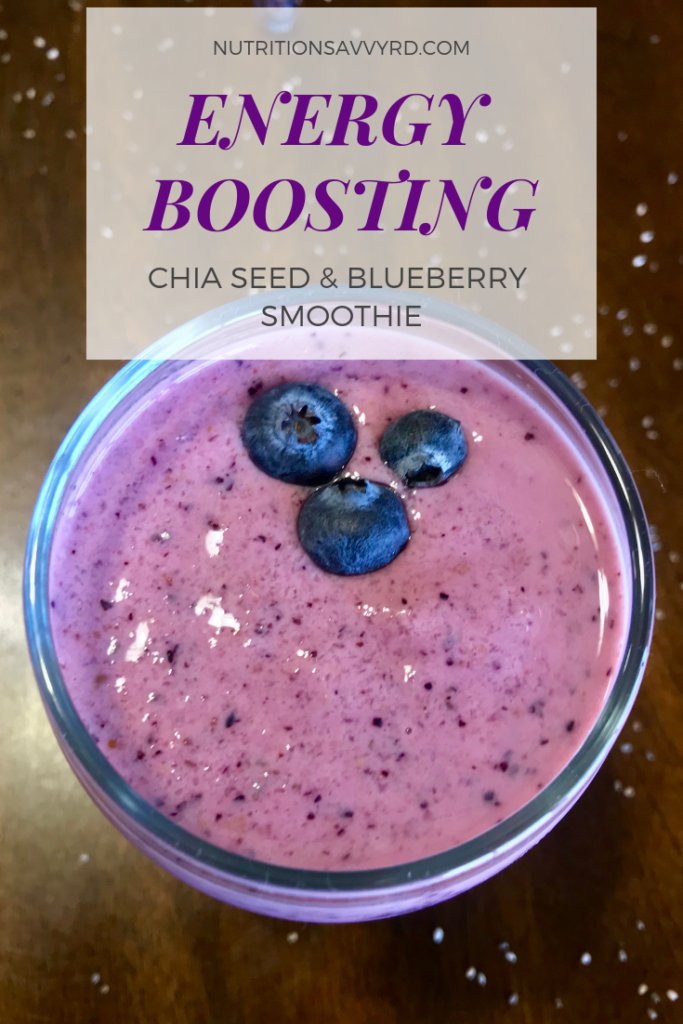 So I know I usually say beware the title if it claims certain things but let me tell you – I've made this smoothie about 10 times in the past couple of months and every time I drink it, I have more energy than if I drank 2 cups of coffee. Seriously, you get this major burst of energy out of nowhere!
Plus, it helps keep you full with the fiber in it! This recipe is so easy to make and tastes amazing!
Add all of the ingredients to blender and process until smooth.