This delicious and healthy shrimp scampi recipe is the perfect weeknight dinner that takes around 30 minutes from start to finish. This recipe adds some vegetables by adding in an orange bell pepper and tomatoes.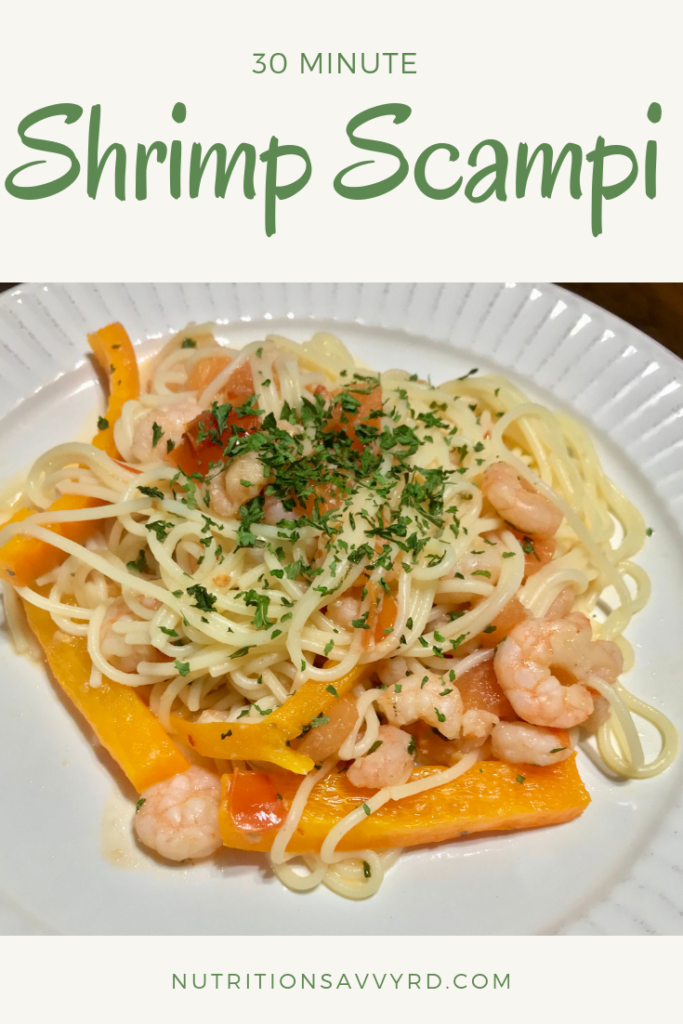 One of the things that everyone talks about is needing a quick and easy meal to make and that is what this recipe is! It takes around 30 minutes to make this and doesn't have a lot of ingredients. Unlike a lot of other recipes, this one does not start with having to cook down onions or other vegetables, which saves a lot of time.
Try this recipe out and let me know what you think!
Boil the pasta according to package directions.

Heat oil in a pan and add in the garlic and crushed red pepper. Cook for around 3-4 minutes on medium heat.

Add in shrimp and cook until pink.

Add in the lemon juice and white wine. Simmer for 10 minutes.

Dice the tomatoes and chop the bell pepper into strips.

Add in the bell pepper and tomatoes and cook another 10 minutes.

Add in salt, parsley, and if you choose to add in Parmesan cheese you can add it now.

Add in the cooked angel hair pasta. Cook 3-4 minutes.